I'm pretty proud of myself for updating this thing tonight, I hope you know.
I do actually have time to do it more often, I just usually have absolutely nothing to update about besides how cute Natalie is...
She is really cute, by the way.
Anyways, that's not the point right now.
For our anniversary (which is not until the end of April) I decided to have a family portrait drawn of us. I had seen these mythical creature drawings on this
Etsy shop
before and thought they were hilarious and I just couldn't resist any longer. So I decided that would be my present to Michael... and to myself... :)
Here are a few samples of their drawings...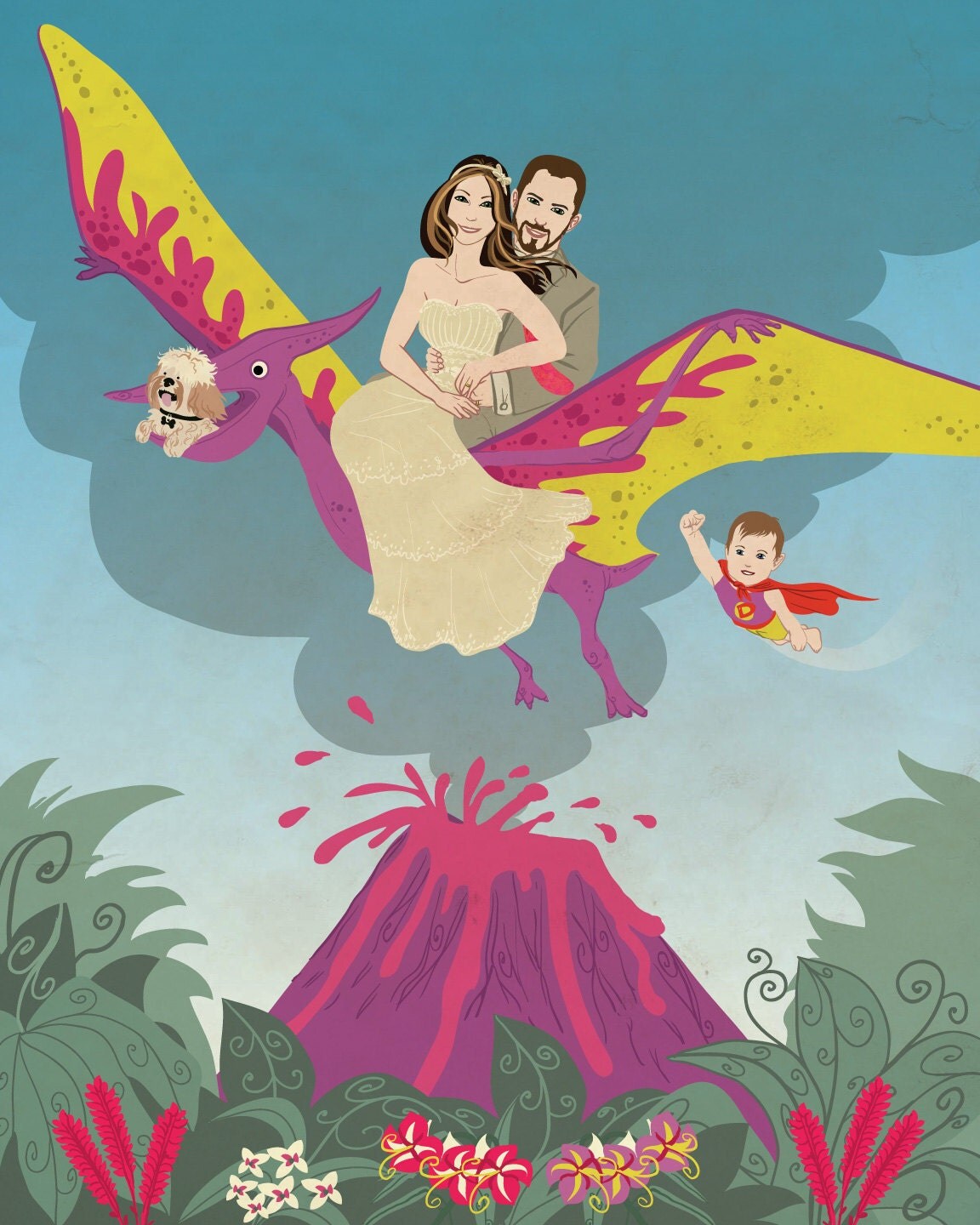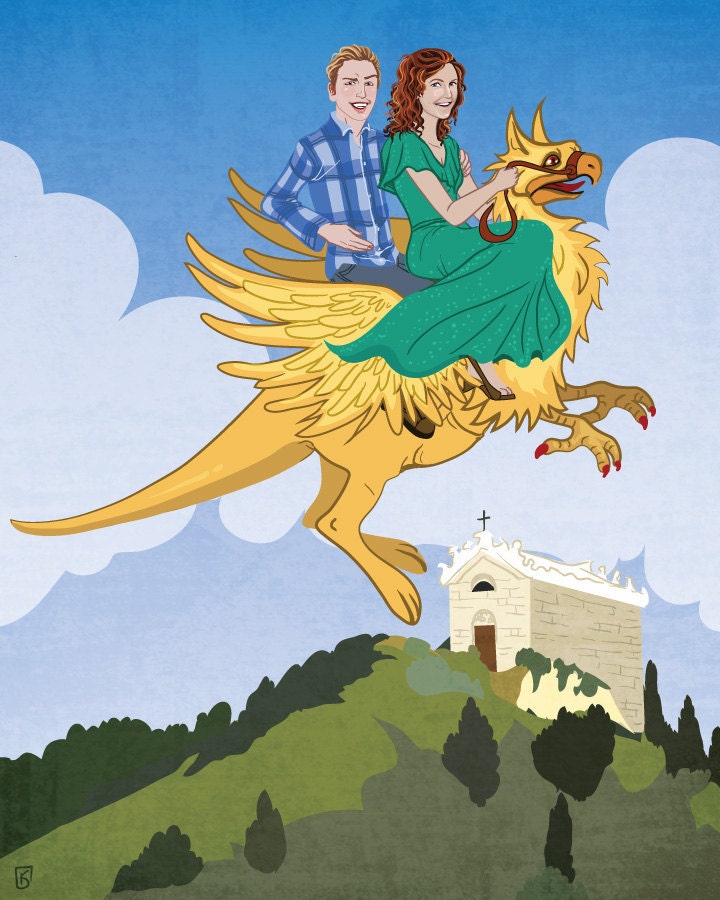 Awesome, right?
Well first I decided I really liked the second one, with the baby as a superhero of some sort and the dog in the creature's mouth... but I wanted the church we got married in to be in the background of the drawing like the third one and thought it would also be cute if we were all just riding together.
And I could not decide on a creature to be riding for the life of me. So I kept sneakily trying to get Michael to tell me animals he liked, and to help me come up with some random mythical creatures... I finally got out of him that bears are his favorite animal. The people who draw these kind of just combine a couple of different animals to make up their creature, so I decided on a T-rex for the other part.
Half T-Rex half bear sounded pretty good to me.
I sent tons of pictures, and descriptions of how we normally dress and all that good stuff. Last Friday they sent me the first draft... And I pretty much haven't stopped laughing since.
Ready for this????
I am obsessed with it :)
I think they got me down perfectly. The church is ridiculously awesome, and Dexter is pretty freaking great too.
I am having them fix a couple of things on Michael and Natalie, but I think it's going to be really really awesome and hilarious when it's done. I can't wait to get it :) I am going to get it developed as a 16x20 print I think.
Can't wait. Seriously.
Oh, I already gave in and told Michael that I did this, by the way. I made it like 5 days after getting this picture sent to me before I broke down and told him. I just couldn't keep it a secret. PLUS I wanted him to make sure he was happy with the way they drew him. I think I'd be kind of sad if he had done this and I didn't think they did a good job drawing me.
He thought they did a good job on him, but I did tell them I thought his hair might need to be a little longer and with more curl to it since it looks pretty flat here. Also, Natalie's forehead is a little large... :)
Oh. And Michael thought Dexter was a koala... It looks EXACTLY like Dexter so I don't know how he didn't recognize him instantly :) Weird.
You have to see a picture of the church I sent them though... They did such a good job.
Awesome, right?
I had them leave the words off and put a cross on top, though. But I love it.
Now I am just anxiously awaiting the second draft and hoping it will be the final one so we can get this sucker on our wall.
Stay tuned.