I'm not sure how many little toys I will be making for the baby, but I thought that some baby blocks would be cute.
I had some 5" x 5" Amy Butler squares that I bought on Etsy like 3-4 years ago when I was making a quilt. I used those squares for the centers of each block on this quilt: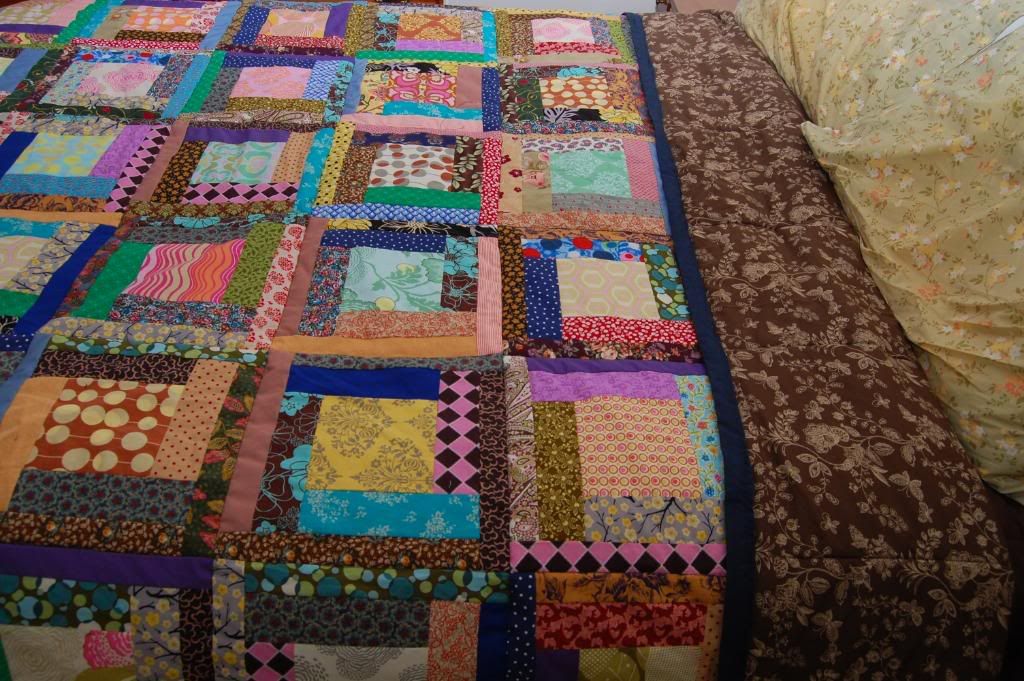 (I'm not crazy about this quilt, but I liked it at the time :) Some of the fabric choices are very questionable to me now, but it is really big and comfortable so that's fun.)
Anyways, I have had extra squares sitting around ever since then, so... I made some baby blocks!
I love them :)
I added little pieces of ribbon to a few sides of each block to make little tags to grab onto.
They stayed pretty square for the most part, and you can kind of smash them into shape once they are done, too. I think they would've looked pretty cool if I had used the interfacing but I am perfectly happy with them the way they are.
I love how bright they all are!