I AM SO EXCITED!!!!!
Unfortunately I am also getting sick, so moving is going to be even less fun than it would be if I felt awesome.
I haven't felt very well all week actually, but I kept hoping it would go away... but I'm pretty miserable at the moment. I'll take some medicine and hopefully I'll feel decent enough to be of some use today and tomorrow.
I don't have much to say really, just ridiculously excited for 4 PM today. Well actually more like 5 PM when we're done signing all the papers and stuff.
We did our house walkthrough last night and the people we are buying it from are seriously AWESOME. They had all of the keys laid out nicely on the counter with labels telling us which doors they went for, they had a stack of our mail stacked neatly next to the keys, and next to our mail were 2 huge letters they wrote us congratulating us on the house and telling us TONS of very useful information on the house. She left all of her bird feeders and left a list of which birds frequently show up to eat at the feeders and what kind of food she has been using. She also left a list of plants and their names and where she got them (some she got from her grandmother's farm and the original plant is over 100 years old... so awesome). It was really insanely nice, and we really want to write them a letter to thank them for being so cool, but we don't have their address and I'm not sure if anyone will give it to us or not. But she did leave us her phone number because she left us some curtains in the living room that we won't be using because we have our own to use... so she offered to buy them back from us? We didn't think she was even going to leave them because in the very beginning she said if we wanted them she would throw them in, but we never ever said we wanted them. Weird. So we'll probably call her and let her know she can just have them, and possibly we'll have a note written up to give to her with the curtains. We'll see. It really was super nice though, we were both really happy.
I sleepily walked from the bathroom back to bed this morning and Michael was wide awake and about ready to leave for work. He grabbed me apparently forgetting that I was not really awake and was trying to have a conversation with me about how excited he is... I couldn't even open my eyes so I just stood there and nodded at him, but I really am excited!
I'll just share some more ''before'' pictures of the house, and hopefully VERY soon I'll get to share some ''afters''. It is going to be a lot of work, but a lot of fun. It's going to be hard for me to wait for all the furniture to get set up before I can start putting stuff on the walls... And I will probably change my mind 50 times, but that's also the fun part.
I CAN'T WAIT TO GET IN THERE!!!!!
Enjoy some pictures :)
These are all of the pictures we took during the inspection of the house: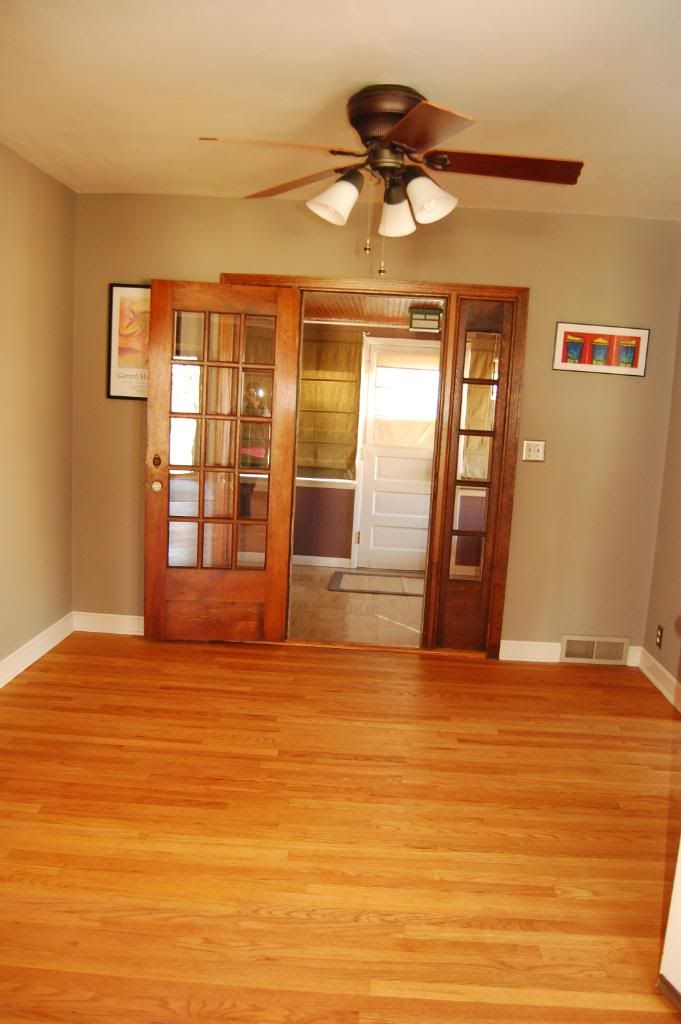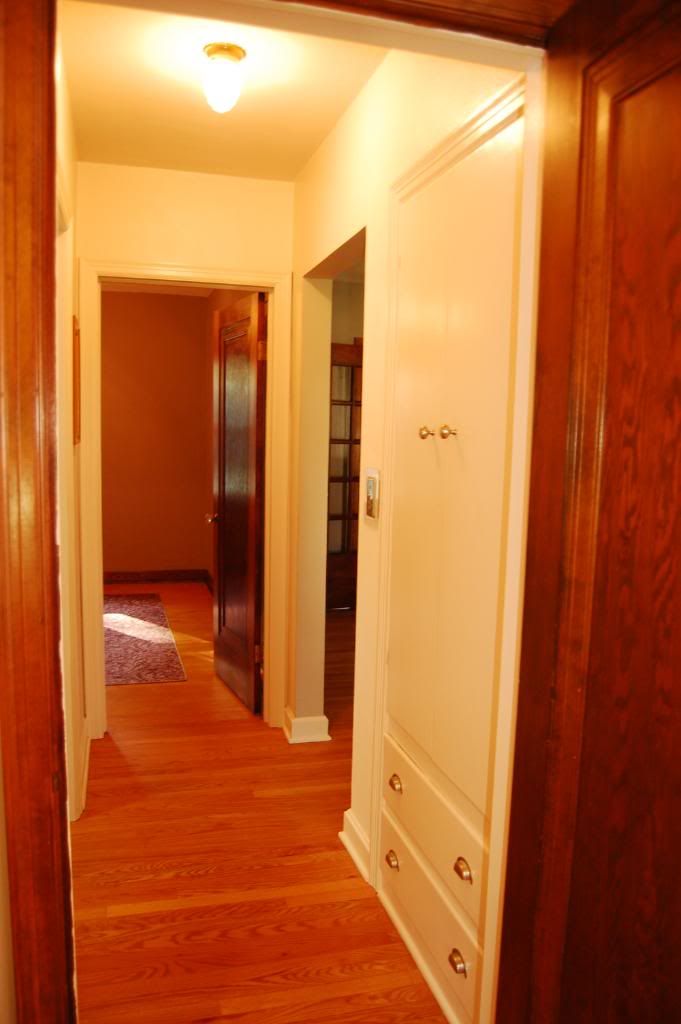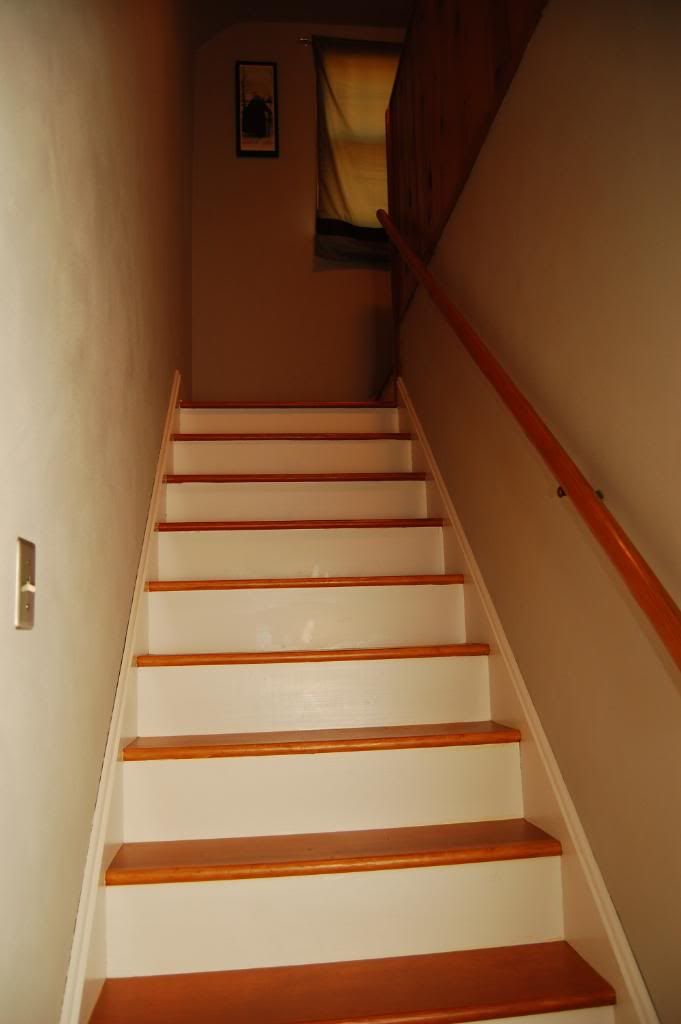 This wet bar is going to cause some very serious discussions I have a feeling. Michael and I have very different ideas on what to do with it I think...
They left all of that paint for us, and not surprisingly it is all labeled to tell us where they used it and such. These people are seriously so awesome.
I think my dreams of having a ''pretty'' laundry room might be dead :) We'll see what happens in this little area though. Maybe we can figure something out to make it slightly attractive. It doesn't need to be obviously, but I get really jealous when I see people with amazingly cute laundry rooms...
Alright, well there are lots more obviously, but I am tired and I could do this all day... so I need to just stop now.
This house is OURS in 8 hours and 38 minutes!!!!!