Here are some random pictures from the past few months.
Easter Egg Cookies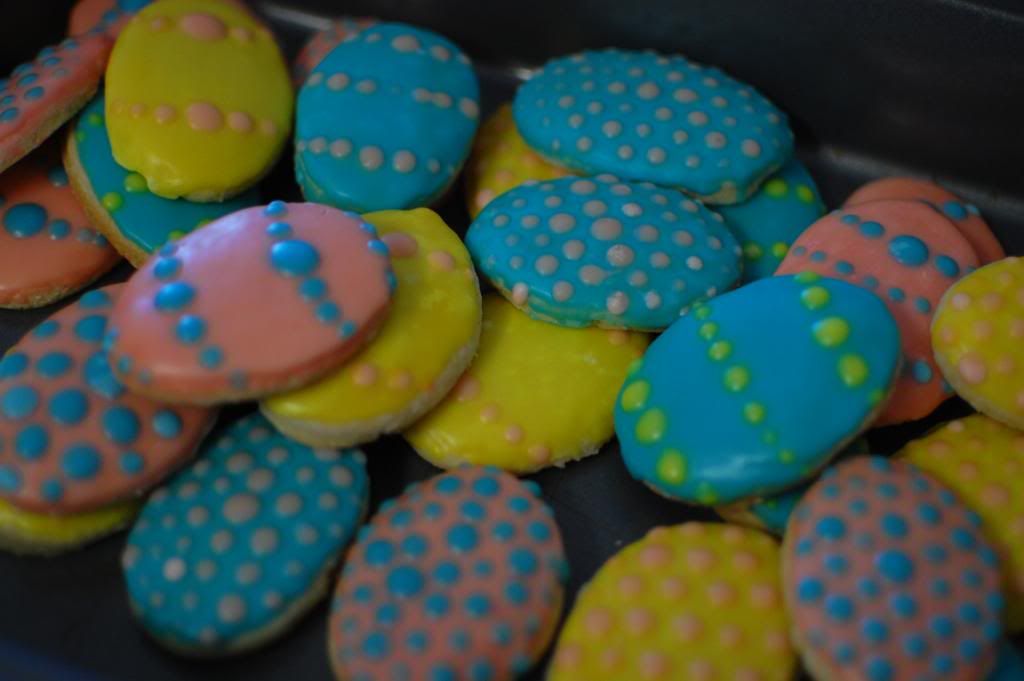 Owl Valentine's for the kiddos at work.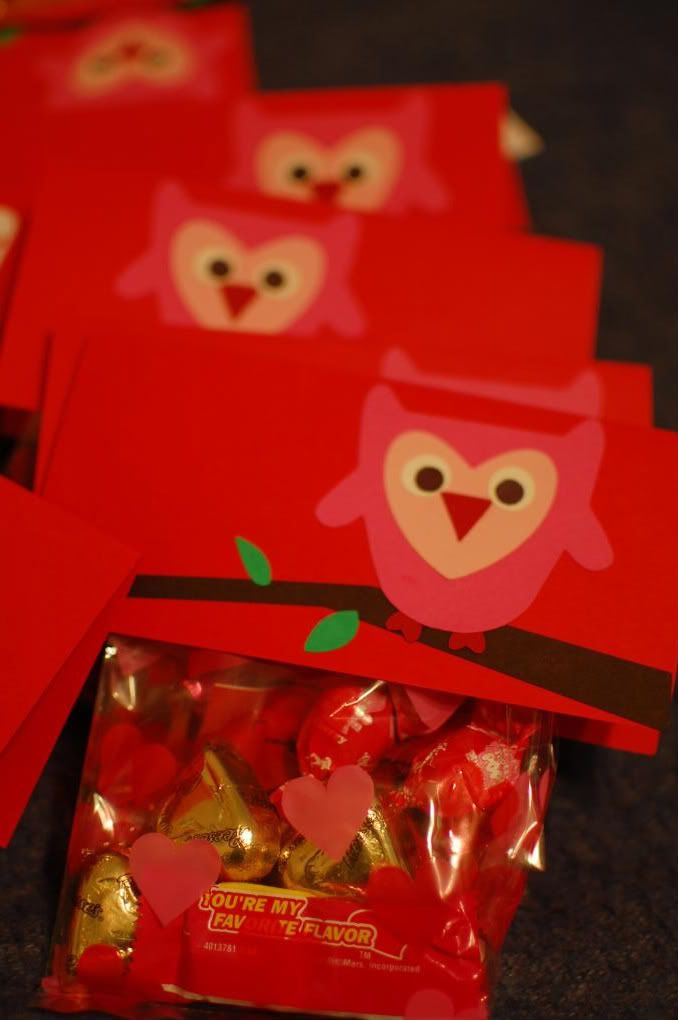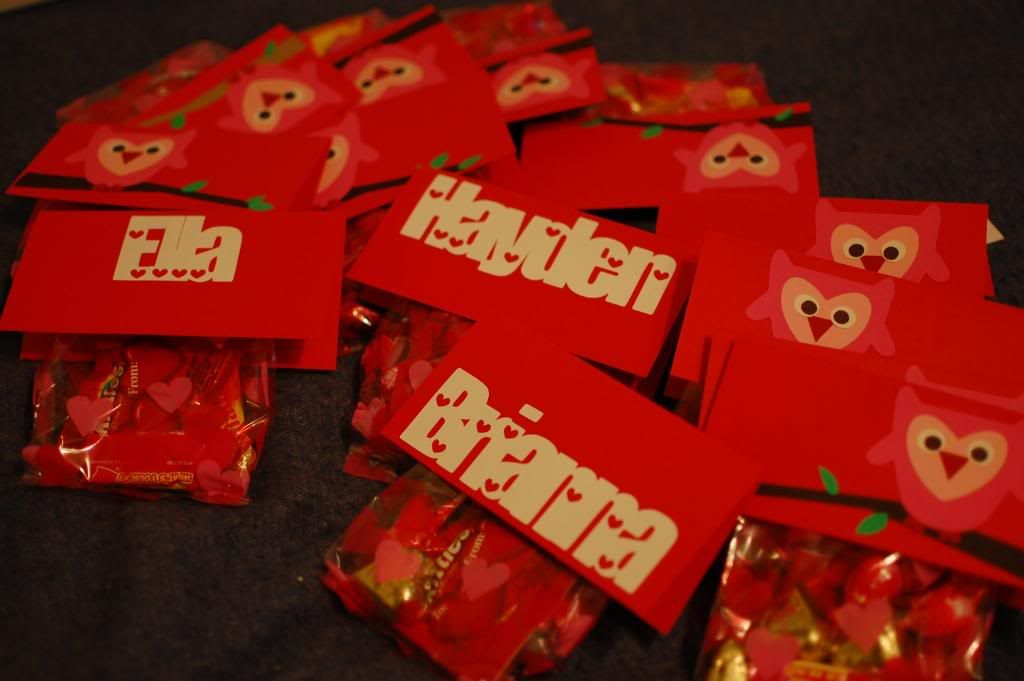 I drew out all of the different pieces of the owls on my computer then used Sure Cuts A Lot and my Cricut to cut them all out. I have the SVG's on my computer still if anyone wants to use them I'd be happy to send them over! I did not cut the pieces out all at once (cut each shape out with the color I wanted them), I just took this picture so you could see all the pieces at once.
I used the same program for their names... the kid's always had a hard time reading their names when I used crazy fonts, but... this one was too cute not to use :) PLUS I put their Valentine's right in their boxes so they knew it was for them :)
Cute little felt hearts...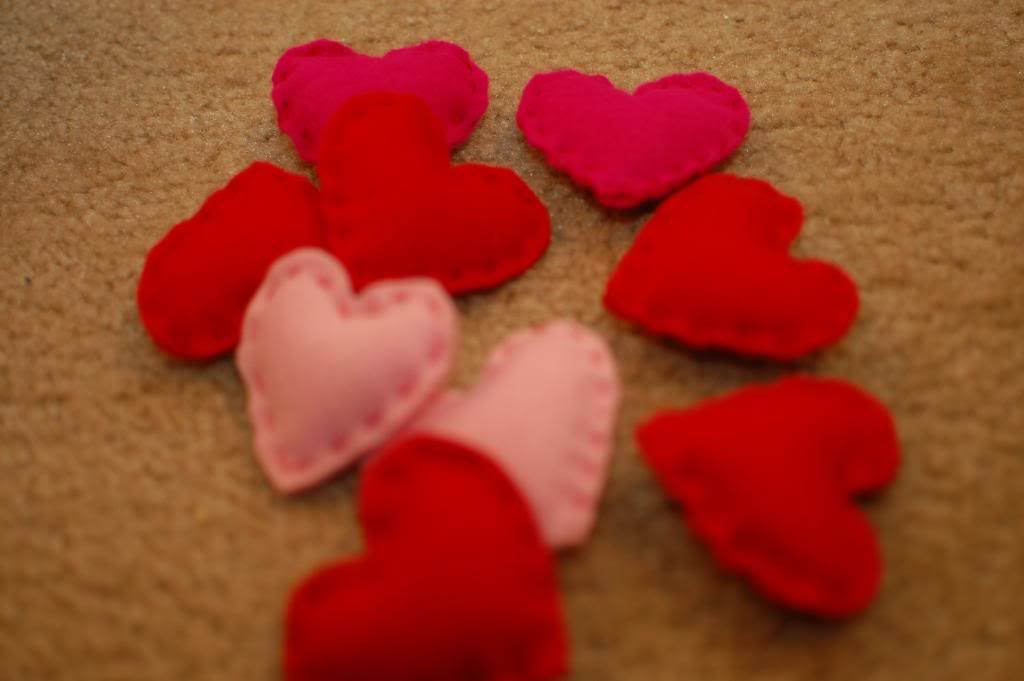 I cut out a piece of cardboard into the shape of a heart so that all of them were about the same size and shape, then cut out enough felt to use 2 pieces for each heart. Start sewing them up with embroidery threat and then stuffed them with batting then finished sewing them up.
...the turned them into pins with these mini clothes pins I got at Michaels.
These heart with the cards on them were for my fellow teachers.
With such fancy wrapping :)
Linked these up to: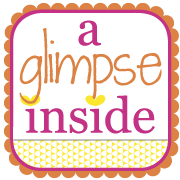 and
Sew Can Do
c.r.a.f.t
embellishing life
Making the World Cuter
it's so very Cheri
I love this Home Sweet Home sign I made.
Again, just used my Cricut to cut the letters and the leafs. I like it a lot.
Linked:
The CSI Project
Here are the pictures I painted for Michael's mom all hung up in their kitchen. They look alright I suppose. I'm still not crazy about them though. Especially the apples. Ugh.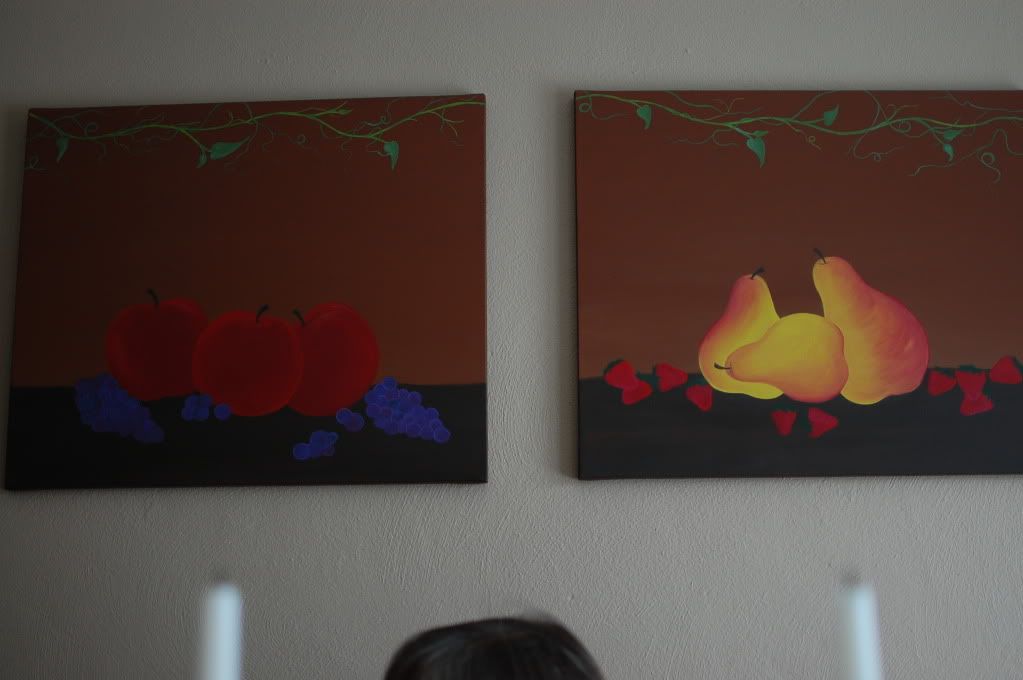 Mini fruit pizzas for Imrie's 2nd Birthday Party! Tasty!!!
That's it I suppose.
I have a couple of other things that I have made recently, but... no pictures of them. Maybe some day. They are just little cases... One for the GPS and one for my Zune. Not too exiting, but they are kind of cute.
Later dudes.