Here is a small project Michael and I did for his sister's wedding, which is coming up very quickly! 13 more days!
They are going to be using cork boards at their reception to help organize/display their seating arrangements. They are going to print everybody's name on a paint chip that they sneakily took from home improvement stores, and then pin them to these boards.
If you don't know what I'm talking about, it will be somewhat like this... except they have individual cards for 5-6 different colors, and they have gold labels that they are putting on the cards. And they are printing the names off of their computer. I am bad at explaining things.
Anyways... like this:
So, a couple weekends ago we went with them and bought cork boards and fabric. I wasn't going to spray paint the edges, but then I noticed that there were words printed onto the frame and decided that that wouldn't look very cute. So I bought brown spray paint, which looks great, but it's chipping off pretty badly. I was going to try to fix it before they took them home, but Sarah thought they would be ok the way they are. So... they're done I suppose.
Michael actually spray painted them for me. He has more experience with spray paint since he has painted about a billion of these little guys :
He spray paints them black first, then does all of the detail work. He is probably reading this and laughing at me, but he really does do a good job painting them.
So anyways, here are the finished boards. I don't have very good pictures of them, but you get the idea.
This one is much more true to color than the first.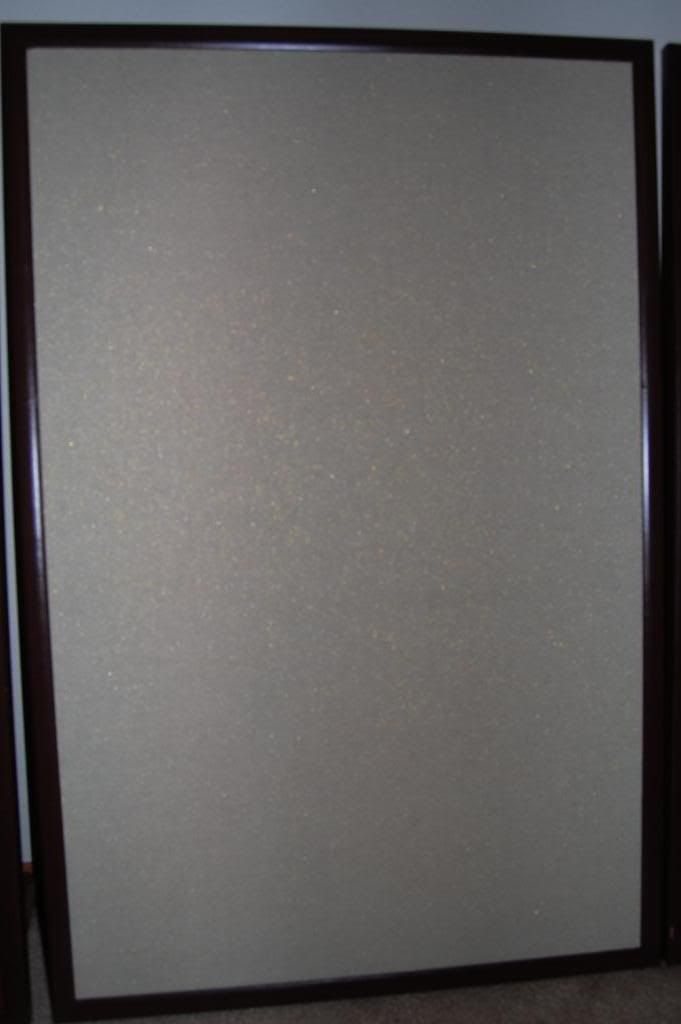 This one is too dark to really tell, but it's an ivory color with gold specks in it. It's much prettier than it looks in this picture. I think they turned out pretty good, and they look good together and with the paint chips. So I'm hoping they like them and that they will still look good when they are set up at the reception!
These are the paint chips they are going to be using.
So yeah. I am excited to see how they look at the wedding!
I'm glad we could do something to help out, even if it was something small like this.