Here I am!

I have no idea if anyone reads this, but I'll continue to pretend that they do.
Well, I finally finished my quilt... I actually finished it a few weeks ago, but I decided today that I'd go make myself take some pictures of it and share them. I'm pretty sure my mom would be the only one who really cares to see these pictures, but... oh well. You get to see them too.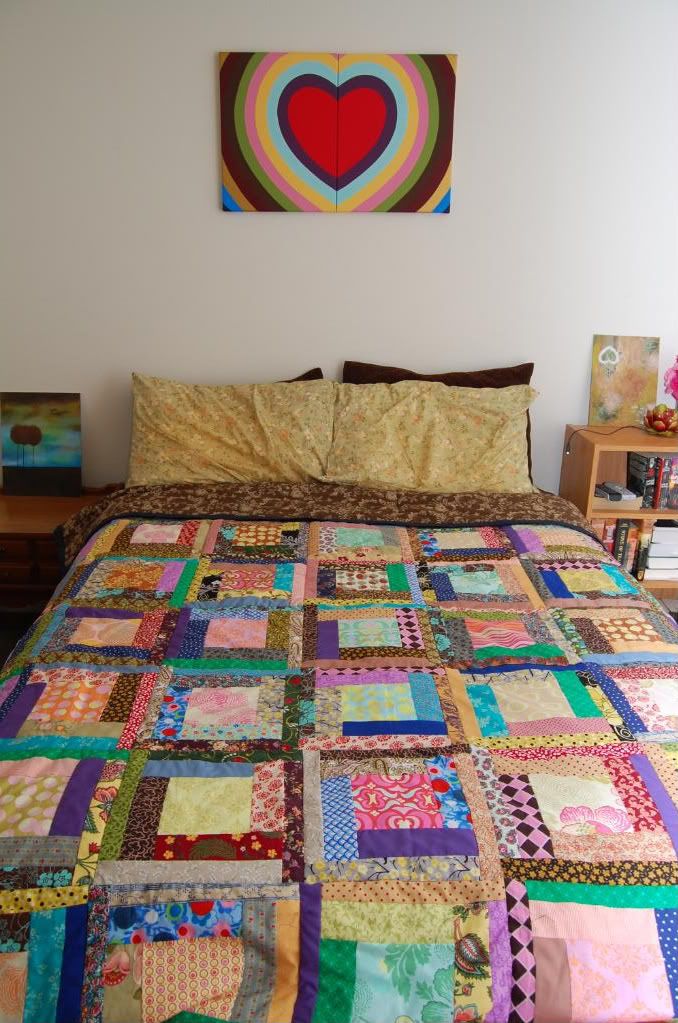 Here it is. I didn't make the quilt intending for it to be a quilt for our bed. I just wanted a big comfy blanket to have around... but it's made it's way onto our bed and I figured we'd just leave it there. So I make the bed every morning with the quilt on there and it looks decent, so it's going to stay. For now at least.
This is only the second quilt I have ever made, and I'm not super impressed with my quilting skills but I am pretty happy with both of my quilts actually. If you look closely at them they are definitely not pretty, but they look ok from a distance :) There are a couple of places on this quilt that are already coming apart. I apparently sewed too close to the edge of the fabric which makes me sad because it's going to be annoying to have to fix it. But, oh well. It shouldn't be too big of a deal.
I had a hard time picking out the fabric for the backing and binding. The top of the quilt is so busy and has so many different kinds of fabric I figured I'd be safe picking basically anything, but it was a much harder decision than I imagined... I like the fabric I picked for the back but I'm not totally convinced that it looks that great. But again, I really don't care that much. As a whole, I'm pretty happy with the way it turned out.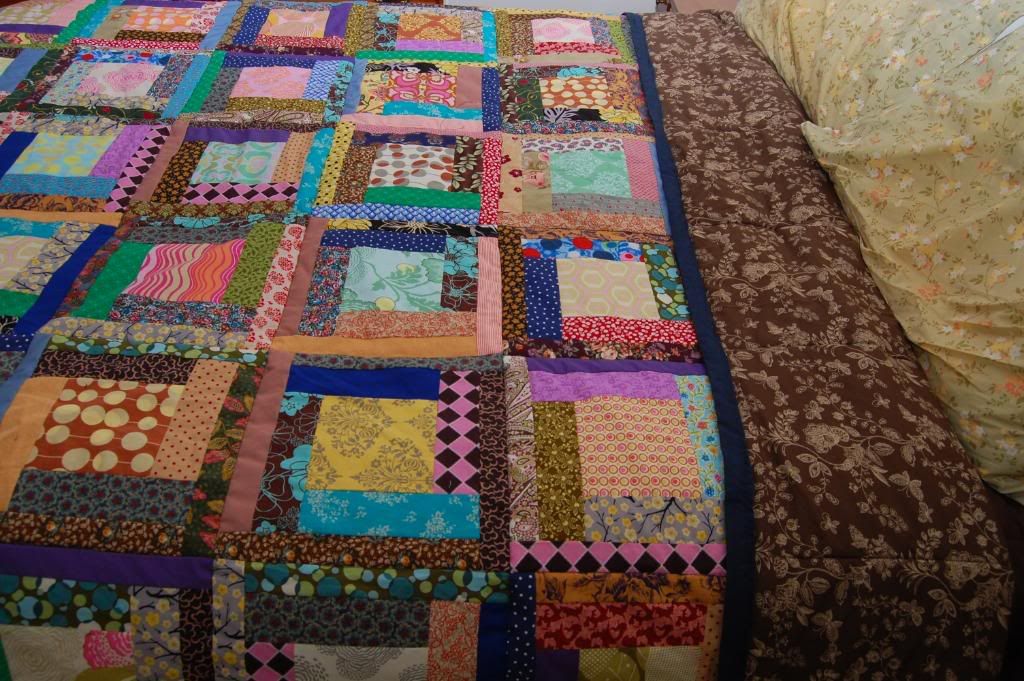 So yeah. It's done. I'm happy. But now I'm ready to make something else and I don't know what to make besides another quilt. I'll probably end up making another one sometime soon.
I was at my sister's today and she has a chair of my mom's in their basement storage room that I LOVE. She said we could have it, so I decided maybe some day we'll take it. However, one of their dogs chewed off part of the arm, and I'm not sure how it will look if we refinish the entire thing... which we would have to do if we want it to look good. I feel like it would be ok, but I didn't take a very good look at it.
And I would also want to reupholster it... so I'm looking at fabric online, but it is such a hard decision! I haven't shared any of this information with Michael yet by the way... he didn't even know I told Kristin we'd take the chair until he heard her telling Jeremy :) Woops.
The chair definitely has potential. I have always loved it... We had it in our house growing up. I had kind of forgotten Kristin even had it until today. The fabric that's on it right now isn't even that bad... it would just be fun to get to pick out new fabric to put on it.
I wish I had a picture of the chair to show you... It has wooden arms and legs and that's about the best I am going to be able to explain it :)
But look at these ridiculously adorable chairs from Target... TARGET, for goodness sakes... Target also sells some pretty cute wallpaper now too... Who knew?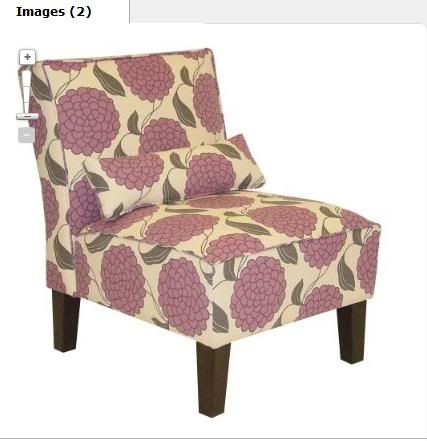 So cute, right? I like them.
I'll probably never even end up reupholstering the chair... I have no idea when we'll even have room for it. We definitely don't have room in this apartment... We need a house so I can do cute things to it.
Someone give me $150,000 right now please.
Thanks.