I've had this idea in my head for a long time that I want to try to carve my own stamps/prints. I have NO idea how to do this, by the way. We did it in elementary school, so it can't be that hard, right?? Well I'm sure it is, and I haven't even tried it yet and I've been thinking about this for a LONG time.

I've had the carving tools and carving block for years, probably. But they continue to sit in my closet untouched.

For some reason I started looking at rubber stamps online and again I got the urge to try to carve my own. More than making stamps, though, I wish I could make prints such as this:

From
this
Etsy seller.
I'm not sure I have the patience to carve anything like that camera, but wouldn't it be awesome if I did?! I realize that this was probably not a carved ''stamp'', but that is how I would do it if I was going to attempt to make something like this.
I get all these ideas in my head and never do anything about it, so don't expect any pictures of a glorious carved stamp any time soon... but I'm thinking about trying it.
Anyways... here are some awesome rubber stamps that I found today, and there are so many more that I could post... but if you like stamps as much as I do you'll probably go to the website and look for yourself! I have somehow ended up with a fairly impressive collection of stamps over the past few months... Those dollar bins at Michaels suck me in every time I go there.
Have fun!
These are from
Impress Rubber Stamps
:
These are from
Paper Source
. I am in L-O-V-E with this website. They have such cool stamps, but even more than the stamps I'm obsessed with their gift wrap supplies and scrapbook paper... Basically everything on their website makes me drool. So awesome.
I saved these two for last not only because I love them, but because I have another picture to show that include these stamps...
We used these two colonial stamps on our wedding invitations! I loved them.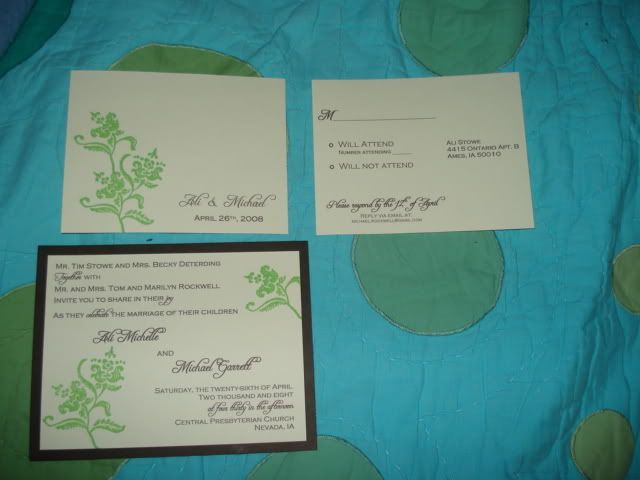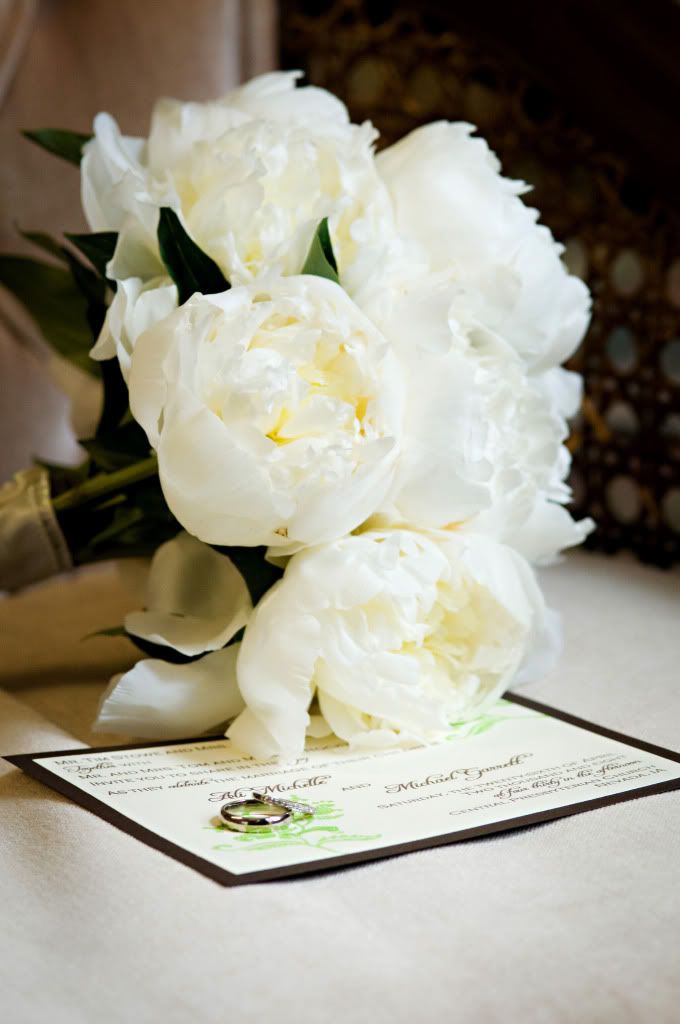 (I could go on for days and days about how much I love peonies)
So... yeah.
I love stamps.
Some day I'll do something cool and take some pictures.
I have all of the pieces cut for my quilt, so now all I have to do is assemble/rearrange 48 squares and hundreds and hundreds of pieces. It's going to take a long time for me to be satisfied with the way each square looks.
It's going to be quite the project. Ay yi yi.