Here's what I did tonight:

After work, I made Michael drive me around looking for succulent plants so that I can plant them and potentially kill them in approximately 2 weeks. I really hope they live, but if not they were only $2. But I love them, so I want them to live.

We also bought two planters for our deck and I planted some marigolds.

Here are some pictures of the process. If Michael ever reads this, I definitely did NOT spill soil all over the carpet... but really I did. I had to watch Gossip Girl, so I did all of this on the living room floor. Probably not the smartest idea in the world, but it worked. And we have a vacuum.

Oh, another thing... I wanted some really cute containers to plant these in besides just normal pots... so I went to Salvation Army and bought 2 tea cups, 1 candle holder (which I really am just going to use as a candle holder, but it was cute so I got it) and I got 2 other things... Here they are:

The total should've been somewhere around $7 or $8, but I got all 5 of them for $1.49! Craziness. I didn't ask questions. The woman was really rude, too, but getting some new cute succulent containers for less than $2 sort of made up for the rudeness.

Ok... now here are the pictures for real: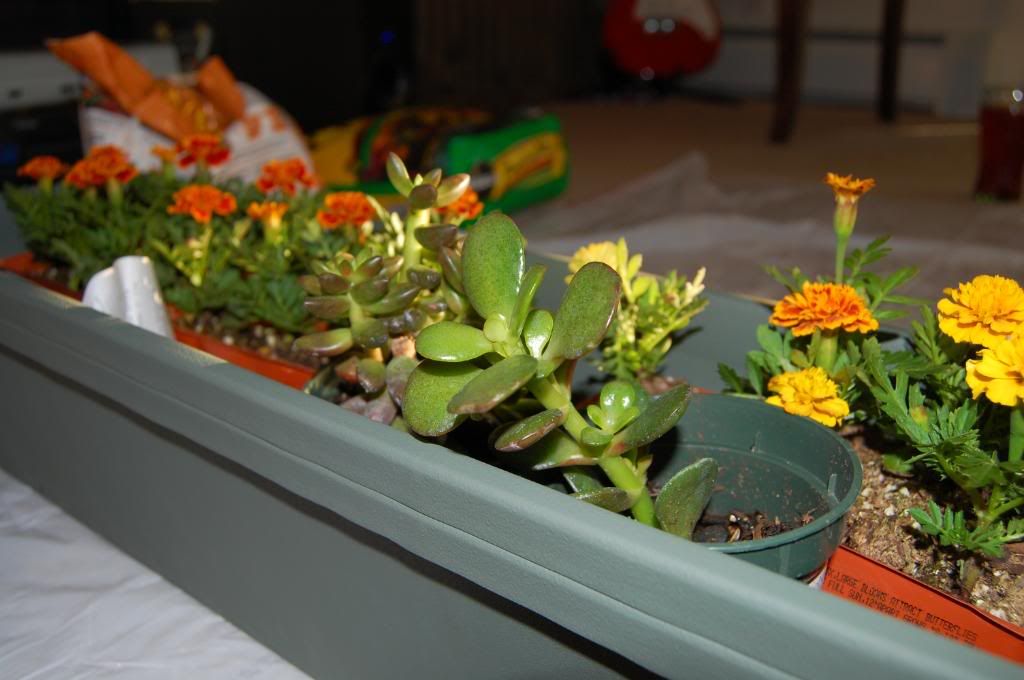 The supplies.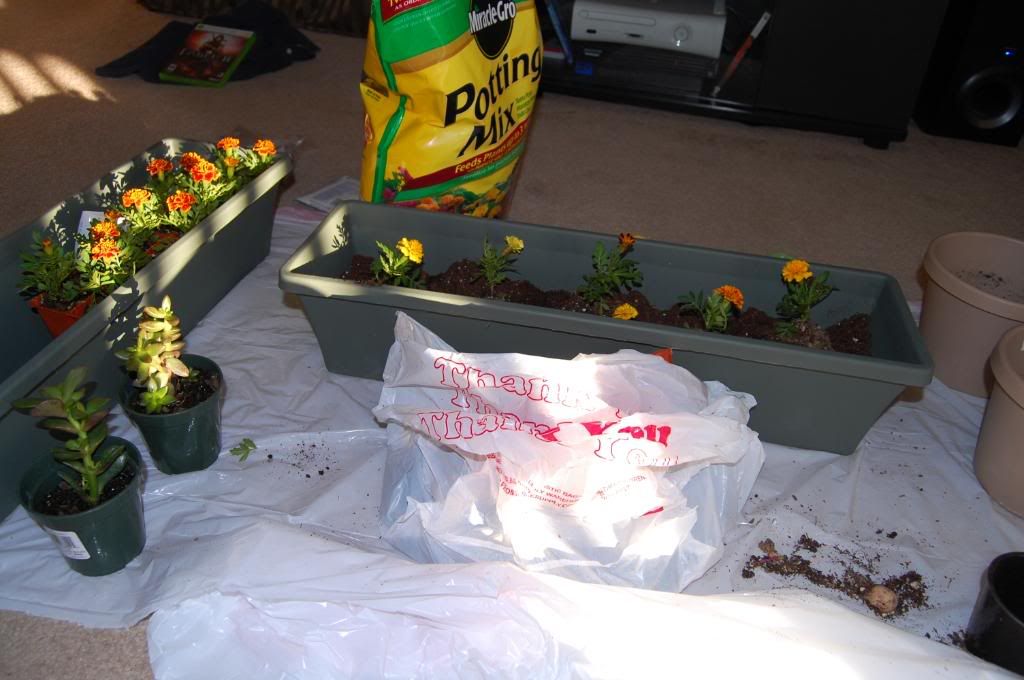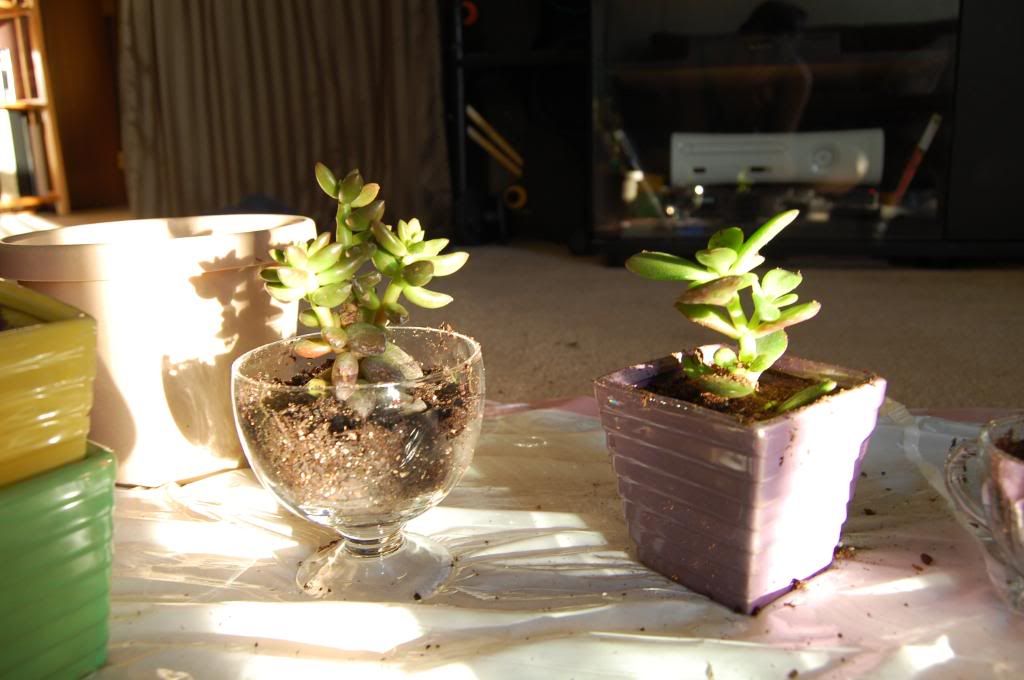 That purple pot is one I got for $1 at Target a while ago... I have a green and yellow one too, but I didn't want to use them for the succulents since I bought those Salvation Army cups/containers.
The purple one is my favorite though, so I wanted to use it.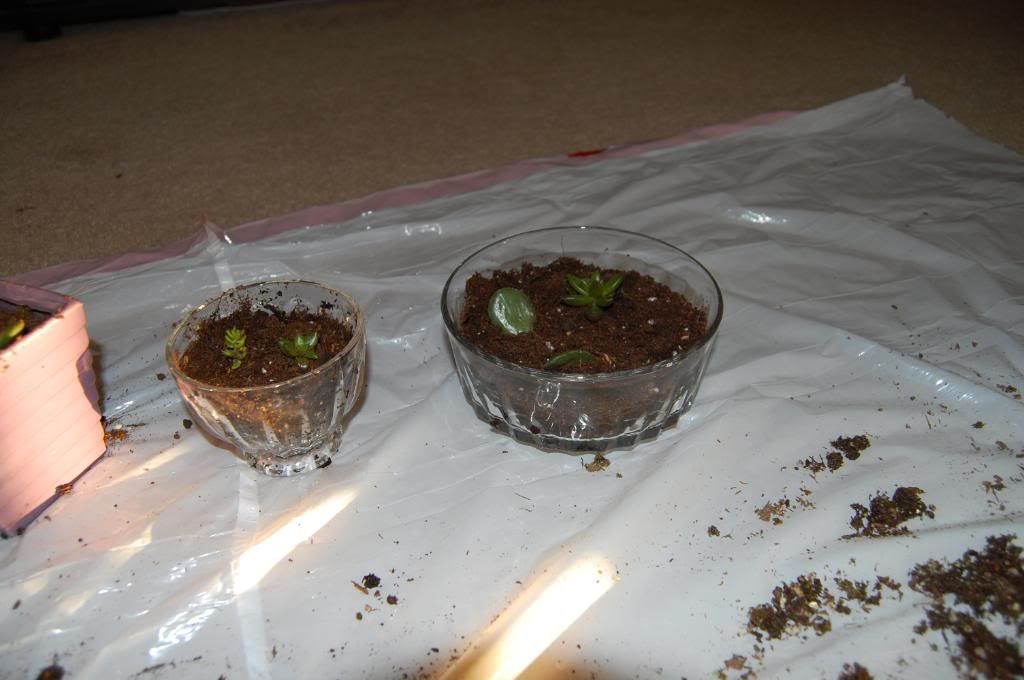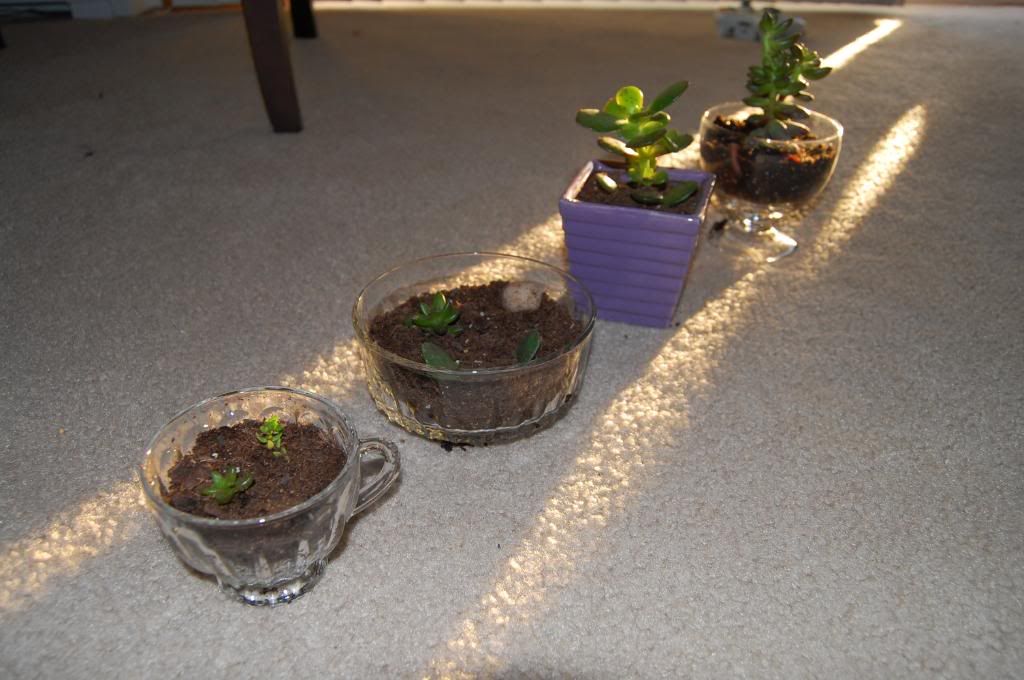 I think they are pretty darn cute. I hope they survive!!!
I realize the marigolds didn't get much attention, but they really did turn out cute also. I planted those in one of the planters we bought, then in the other one I planted some Dahlia seeds. So I'm hoping those turn out good too.
I love flowers.
And I love my succulents!
The ones in the glass containers will have to stay inside the apartment. I don't want them to get broken out on the deck. So they are in our bedroom window sill right now. The purple pot gets to live happily outside though.
Yay!